Becoming a Volunteer Coach
Our programmes are a success thanks to enthusiastic and committed university students/recent graduates who have an interest in education and social equality, volunteering their time to coach a school pupil.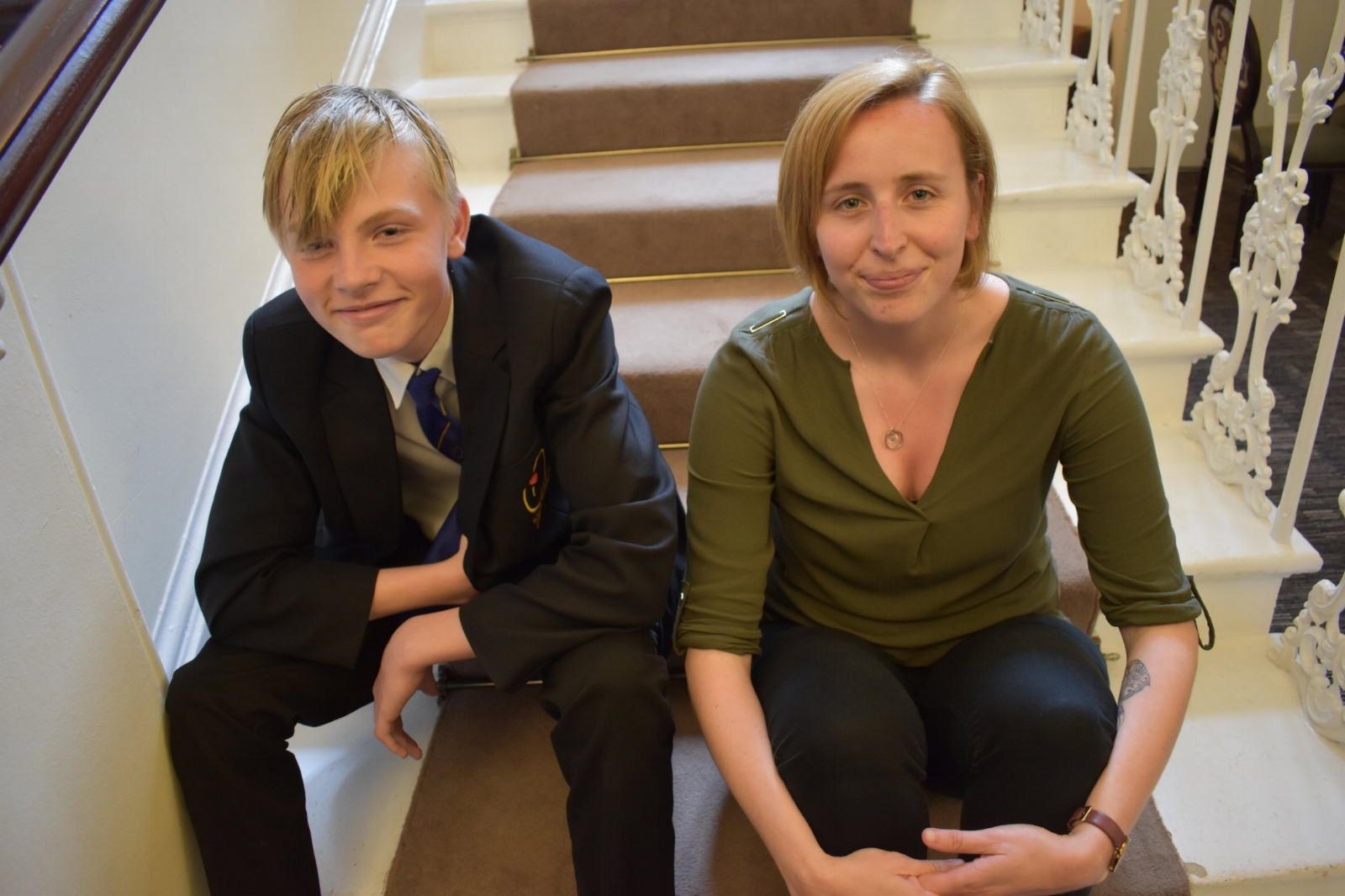 Skill development to increase employability (coaching skills, team work, organisation, planning, and more).
Gain first-hand insight of what works in changing behaviours in a disadvantaged school, improving your prospects of entering social graduate schemes Teach First and Frontline.
Earn a formal Student Leadership Accreditation awarded by the SSAT (The Schools Network). Find out more here.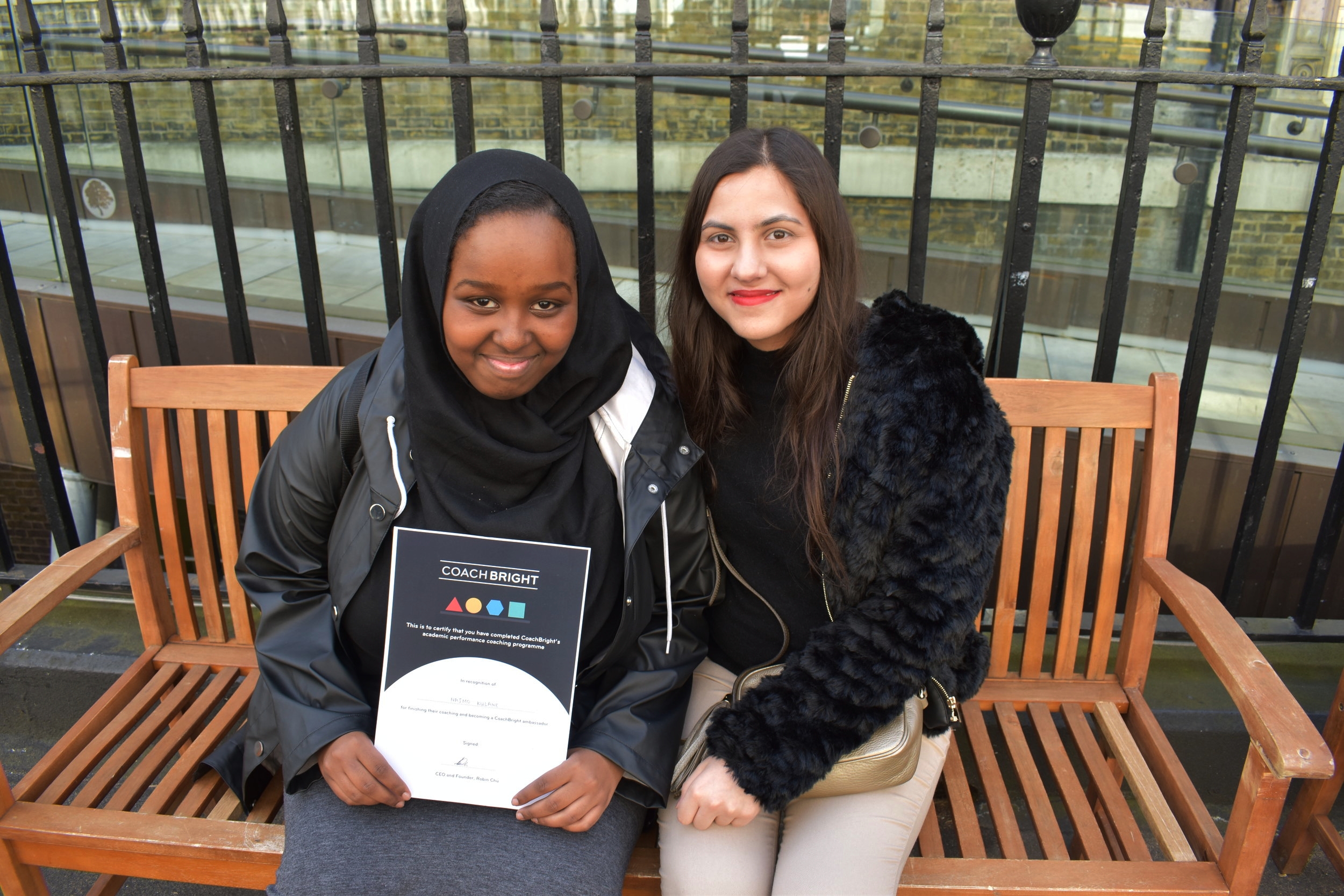 Networking opportunities with industry professionals (in both the corporate and third sectors).
Opportunities to progress and specialise within CoachBright either as a team leader or using your specialism (design, data analysis, etc).
Progression support for university students from disadvantaged backgrounds and introductions to global graduate employers.
Meet like-minded students from your university and others around the country, joining a team of hundreds passionate about tackling educational disadvantages.
Get membership to the CoachBright Student Society, led by a dedicated committee who are coaches themselves.
Attend workshops, trips and regular socials as well as our bi-annual CoachBright parties where we announce winners of The Coach Awards!
Help balance out the inequality that exists in the UK which prevents many high achieving students reaping the rewards of Higher Education.
Learn more about your local community and do something that's going to make a lasting difference when you leave.
Use an hour of your week to build a relationship with an individual who may not otherwise get the time and attention.
Secondary
Our Key Stage 4 and 5 programmes (pupils aged 14-18) run in October-December and then again February-April. Once trained as a coach, you will work with one or two pupils on a GCSE/A Level subject of their choice. You will visit their school on the same afternoon each week (times vary across school placements).
Primary
Our Key Stage 2 programmes (pupils aged 10-11) run in October-December, February-April or May-July. Once trained as a coach, you will work with small groups of four pupils helping them to achieve a higher standard in mathematics. You will visit their school on the same afternoon each week (times vary across school placements).
We also have shorter, one-off volunteering opportunities throughout the year. These include holiday revision programmes, transition summer schools and evening events. Drop us an email at team@coachbright.org if you'd like to be kept up to date with opportunities like this!
2 Training Sessions - these are compulsory and are half a day each, with refreshments provided.
7 weeks of coaching - each coaching session lasts for one hour and takes place at your pupil's school which will be a maximum of 60 minutes from your university campus.
Attendance at a Launch Trip and Graduation Trip [secondary programmes only]- these are trips to a university campus at the beginning and end of each programme to help pupils learn what going to university is like. Coaches are asked to attend as much of the trip as they can!
We are looking for volunteers who have the potential to deliver high quality coaching for the pupils we work with. While it is a bonus, we do not expect applicants to have prior experience working with young people. All applications are assessed on the following competencies:
Emotional Intelligence Communication skills Humility Professionalism
Current coaches come from all subject disciplines and from a range of top HE institutions. Our volunteer team comprises undergraduates, postgraduates and recent graduates. Scroll to the bottom of this page to hear from past volunteers!
1 - Fill in short online application form.
2 - Attend 1st Training session on coaching (assessed).
3 - Selected! Attend 2nd Training session on working with young people.
4 - Await DBS certificate and practice coaching.
5 - Get introduced to your pupils and start coaching!
If you have any questions or concerns before applying, feel free to email us on team@coachbright.org.
Got a spare 10 minutes? Click below to apply today!